Children's Parties
Host a fun and interactive Birthday Party or a Children's Private Event for the Boy Scouts/Girl Scouts at the Baking Coach in our Bellport, Long Island location.
All Party Packages Include:
• Kids create a freshly baked pizza or hand rolled pretzel snack
• A cupcake or dessert to sing Happy Birthday
• Paper Goods & Water Bottle
• Disposable Aprons
• Baking Coach® Recipes 
• Bakery Box to take home Project
Party Package Themes (pick one):
Edible Cookie Dough Party
Mix Cookie Dough right in the bag. Take home 6 freshly baked cookies and make cookie dough candy with the rest. Everyone goes home with two boxes of treats!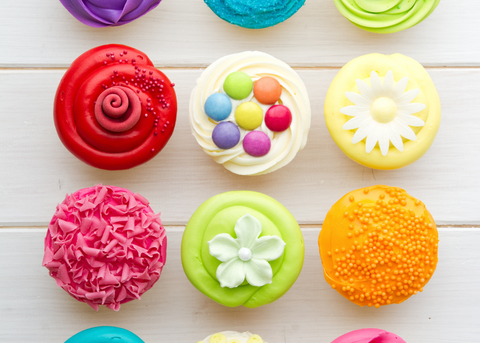 Cupcake Fantasy Party
Create 6 Cupcakes using buttercream filled pastry bags, fondant, candy and sprinkles.
Painted Jumbo Cookie Party
Create a beautiful design on a cookie using sugar glaze as paint, fondant and candy. Everyone takes home their cookie painting in a bakery box. 
Party Details:
Children's Parties are held on Mondays, Fridays or Sundays only.
Party Time Slots - select from available times below:
Mondays or Fridays:
• 2:00 pm to 4:00 pm
• 5:00 pm to 7:00  pm
Sundays:
• 10:00 am to 12:00 pm
• 1:00 pm to 3:00 pm
• Cost: $675.00 for 10 Children; additional Children, $60.00 per person
plus sales tax and 18% Gratuity