Celebrate a Special Event!  
Host a fun and interactive 2-Hour Baking Coach® Workshop. Perfect for Children's Celebrations, Adult/Child Events and Girls/Boy Scout Events.

Select from one of the following exclusive Baking Coach® Baking or Cake Decorating Activities for your 2-hour private Workshop: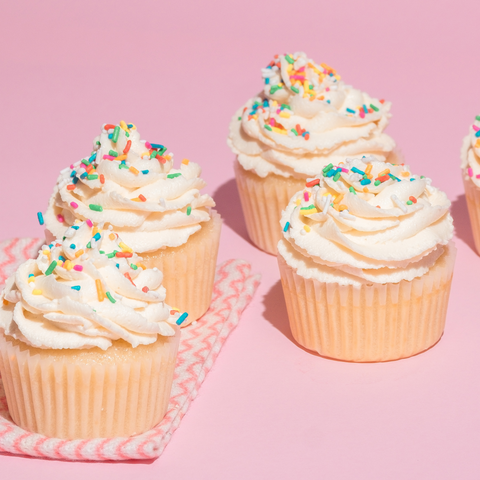 Cupcake Baking
You will participate in creating the batter to create your cupcakes, then frost them with buttercream. Each participant goes home with 8 freshly baked and frosted cupcakes, topped with sprinkles.
Cost:  $50.00 PP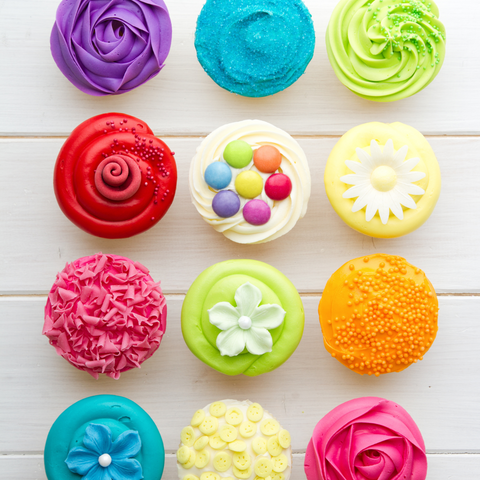 Cupcake Decorating
Each participant is provided a pre-baked cupcake. In this workshop you will learn how to decorate using buttercream filled pastry bags, fondant, candy and sprinkles.
Cost:  $50.00 PP  for 6 cupcakes or $40.00 PP for 4 cupcakes.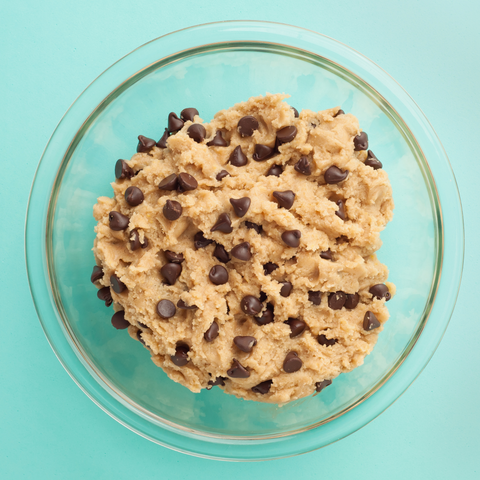 Edible Cookie Dough & Cookies
Make your own edible cookie dough with our Baking Activity Kits - select anyone of our three flavors: Chocolate Chip, Oatmeal Raisin or Birthday Sprinkle.  Your guests select their own kit, make the safe-to-eat dough or bake the cookies!  We will provide a bakery box for up to 6 baked cookies. You can take home your remaining edible cooke dough in the bag to enjoy at home. Guests can swap cookies at the end and take home 6 in a bakery box.
Cost: $45.00 PP - Additional Baking Activity Kits to take home can be purchased for $19.95.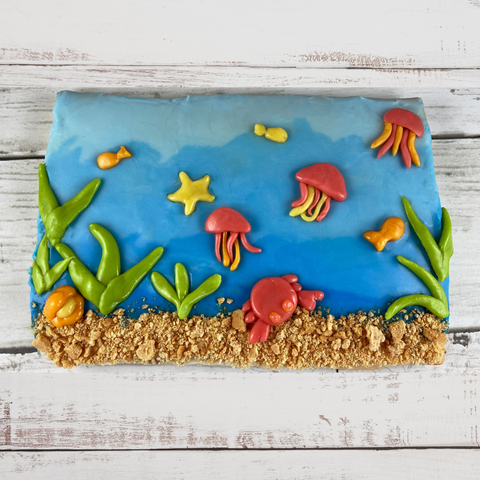 Painted Jumbo Cookie
Create a beautiful design on a cookie using sugar glaze as paint, fondant and candy. Everyone takes home their cookie painting in a bakery box. (Under the Sea shown in photo.)
Cost: $45.00 PP
Sugar Cookie Baking & Decorating
Using sugar cookie dough we will roll out cookie shapes, cut cookies and then decorate them with sugar glaze and sprinkles! Everyone takes home 8 cookies.
Cost: $55.00 PP
Cake Decorating
Take home a 5- inch cake fully decorated with buttercream and fondant cut outs.  Learn how to pipe with a pastry bag and assorted tips and how to make fondant.
Cost: $65.00 PP
Gingerbread & Sugar Cookie Decorating
Get your family together for a one-of-a-kind holiday baking event. Roll out our exclusive Baking Coach® gingerbread dough to cut out cookies. Then your party gets to decorate pre-baked sugar cookies. Everyone goes home with a total of 8 large cookies.
Cost: $55.00 PP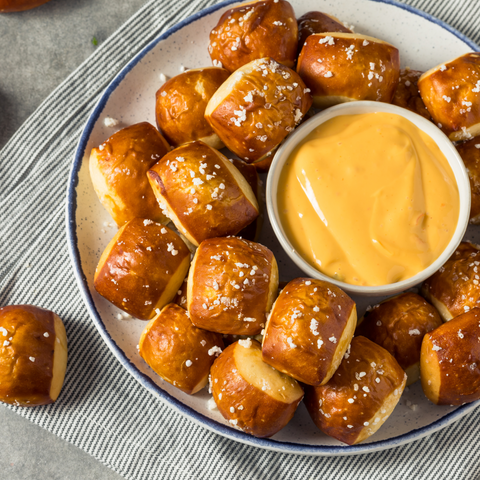 Pretzel Bombs
Make Pretzel dough and stuff your pretzels with chocolate, cheese, s'more filling or cinnamon sugar. Each participant takes home 12 pretzel bombs.
Cost: $45.00 PP
Event Details:
Private Workshop Time Slots - select from available times below:

Mondays: 10:30 AM - 12:30 PM or 5:00 PM - 7:00PM
Tuesdays: 10:30 AM - 12:30 PM
Fridays: 10:30 AM - 12:30 PM or 5:00 PM - 7:00PM
Sundays - 11:00 AM - 1:00 PM or 2:00 PM - 4:00 PM
All private workshop events include the items as listed in the workshop details, along with supplies, tools and private instruction for the workshop. The workshop itself is 1.5 hours, with 30 minutes for use of our facility for your food and beverage (see below). Only Baking Coach® staff are permitted to operate our kitchen ovens and equipment. 
Bring Your Own Food & Drink: The 2-Hour Workshop will allow 30 minutes for your group to enjoy your own food and beverages. You may order pizza from our neighbor,

Milano's Pizzeria

or any place of your choice. Ordering of food, purchase and delivery will be the customer's responsibility.
All events must have a minimum of 12 participants; maximum is 24 participants or 18 maximum for children's events. Children's events are only for ages 2 to 15, under age 7 must attend with an adult. Only the children are counted as the participants. Parents and/or caregivers may help as support only. 
A non-refundable deposit of $100 is required at the time of booking. All events are subject to a suggested 18% gratuity fee payable along with the full balance on the day of your event.
Find more Baking Fun for Kids at the Baking Coach®!
Find current workshops or special event info for children, below.